About TEDX
Theo Colborn, 1927–2014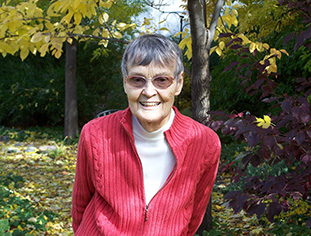 For nearly 30 years TEDX's founder Dr. Theo Colborn dedicated herself to revealing the dangers of endocrine disrupting chemicals to wildlife, humans and the environment. More recently she alerted us to the threats posed by chemicals associated with oil and gas development.
Theo's visionary leadership and passion shone most brilliantly when she made direct connections between new ideas, scientists whose work confirmed them, impacted individuals, and people in positions to change what needed changing. She will be remembered for many generations to come, generations that she worked tirelessly to protect.
More information on Dr. Theo Colborn
Announcement in the March issue of Environmental Health Perspectives, co-authored by NIEHS Director Dr. Linda Birnbaum
A biography by Elisabeth Grossman
We have created a memorial of stories that people submitted to TEDX after her death on December 14, 2014.  If you have a story you would like to share, please submit it at the bottom of this page.
Comments (87)